Recipe and photos: Alex Wolfe
Time to make: 20 minutes
Time to bake: 45-55 minutes
Give yourself: An hour and half
With summer around the corner we're all wondering how the hell to stop eating bagels and pizza and cupcakes and start eating salad because maybe we're over 30 and maybe we have beach plans and maybe chub rub is a thing. So, I bring you this segue to summer favorite: HEALTHY AF BEANANNER BREAD. I'll be honest, my first few attempts at testing this recipe produced a sort of sand like brick of tasteless poo. But after some major adjustments, the banana and the maple syrup and the dark chocolate chunks really came through and my brick of sand turned into something
curiously subtle
yet flavorful
nutty
light
and not too sweet
crisped edges with a delicate center
A perfect end-of-winter-hello-sunshine balanced treat that will satiate even the most sweet-toothed monster (such as myself. Oh, you too?)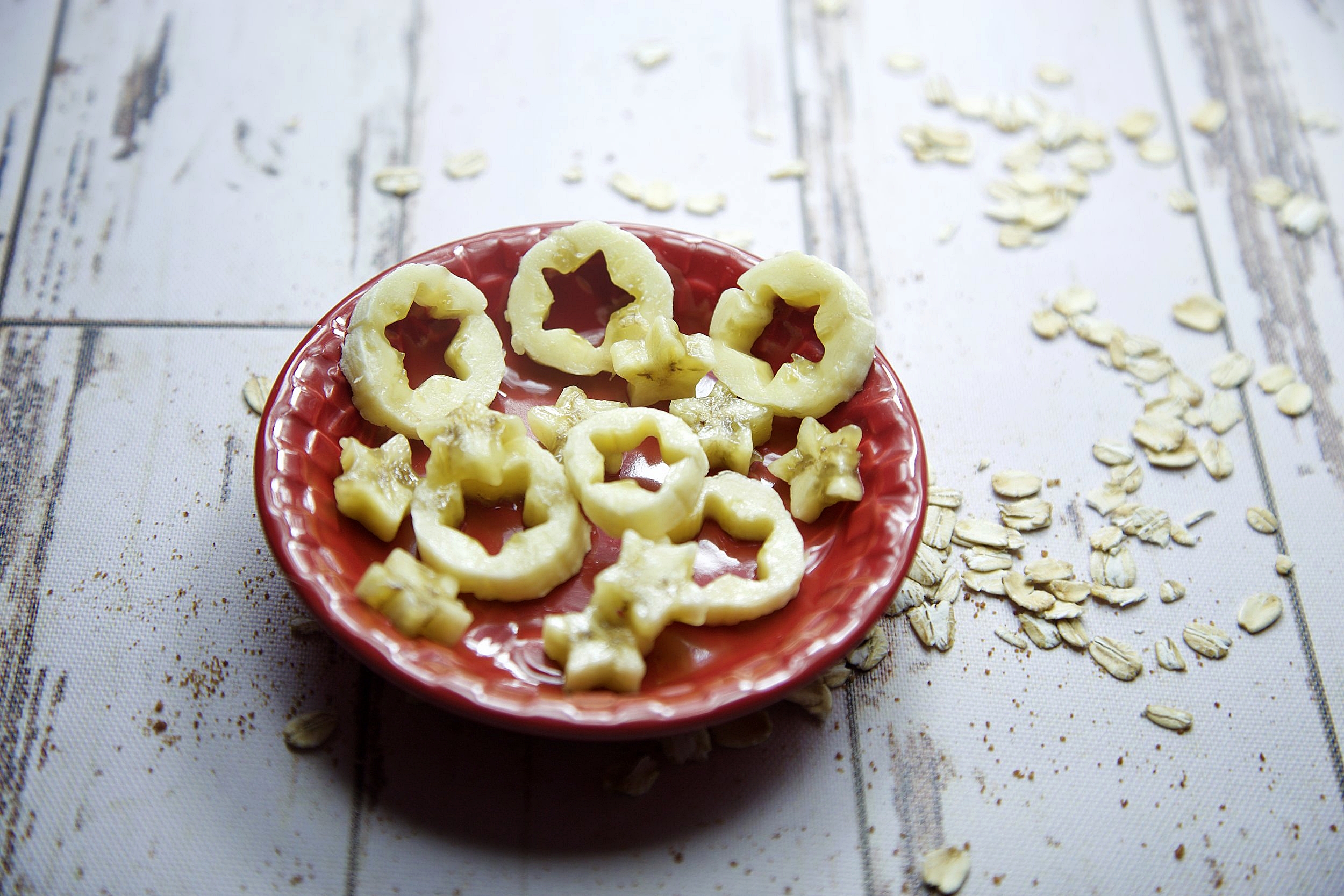 ***QUICK PSA ON BALANCE***
It's like. Supremely annoying. How important. Balance is.
But it's so important.
For me, balance has interrupted so much intentional acting out and often times debaucherous good fun, reminding me to slow the fuck down, and return to my health. Like myself, and my body. Understand my body has limitations and needs breaks. Good old fashioned down time. And if we can tap into that by focusing on the valuable thing something gives us that we need and not just be impressed by how it delivers what we want then we start to enjoy the tastes and sensations of nutrient dense foods, lots of water, meditation, sex, dancing, maybe some temporary sobriety. A checking in of sorts. We. Must. Do. It. I mean, I'm telling you you can start small by making fucking banana bread, so it's really not that bad. I love traditional banana bread with it's moist stick-of-butter vibe and cake like mouthfeel, but like me back it does not! What I'm offering you here is something different. This is not junk food, so it won't taste like junk food and you may find yourself chewing and whining that this isn't smacking you in the face with a sugar-y blast of breakfast cakey-ness. It will taste like the nutrient dense, salt of the earth, plant based goodness that it is. It will fuel your day and it will serve you. And I promise I made all the changes so that it does in fact also delight your taste buds, and no, not in the eating sand kind of way. Enjoy eet.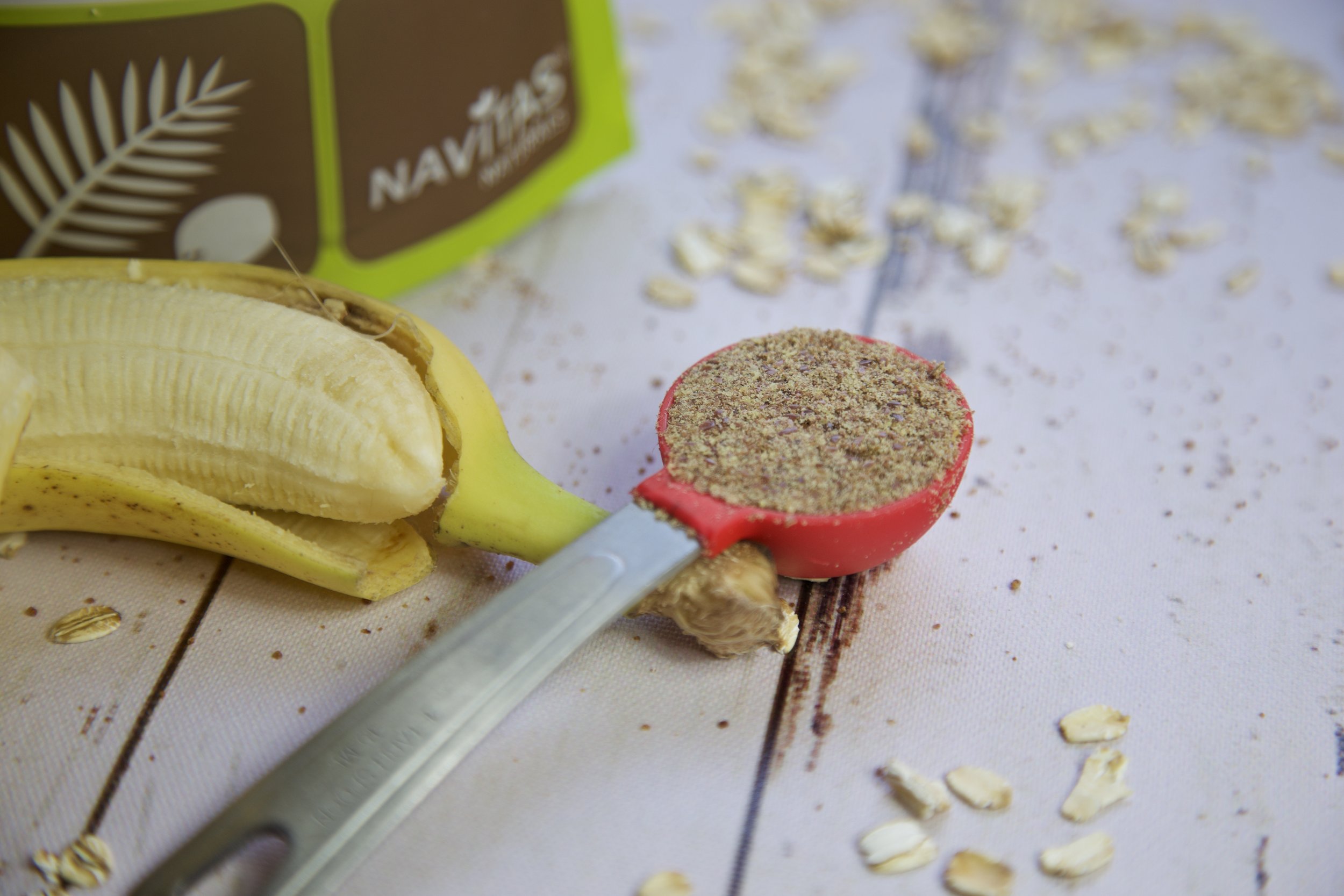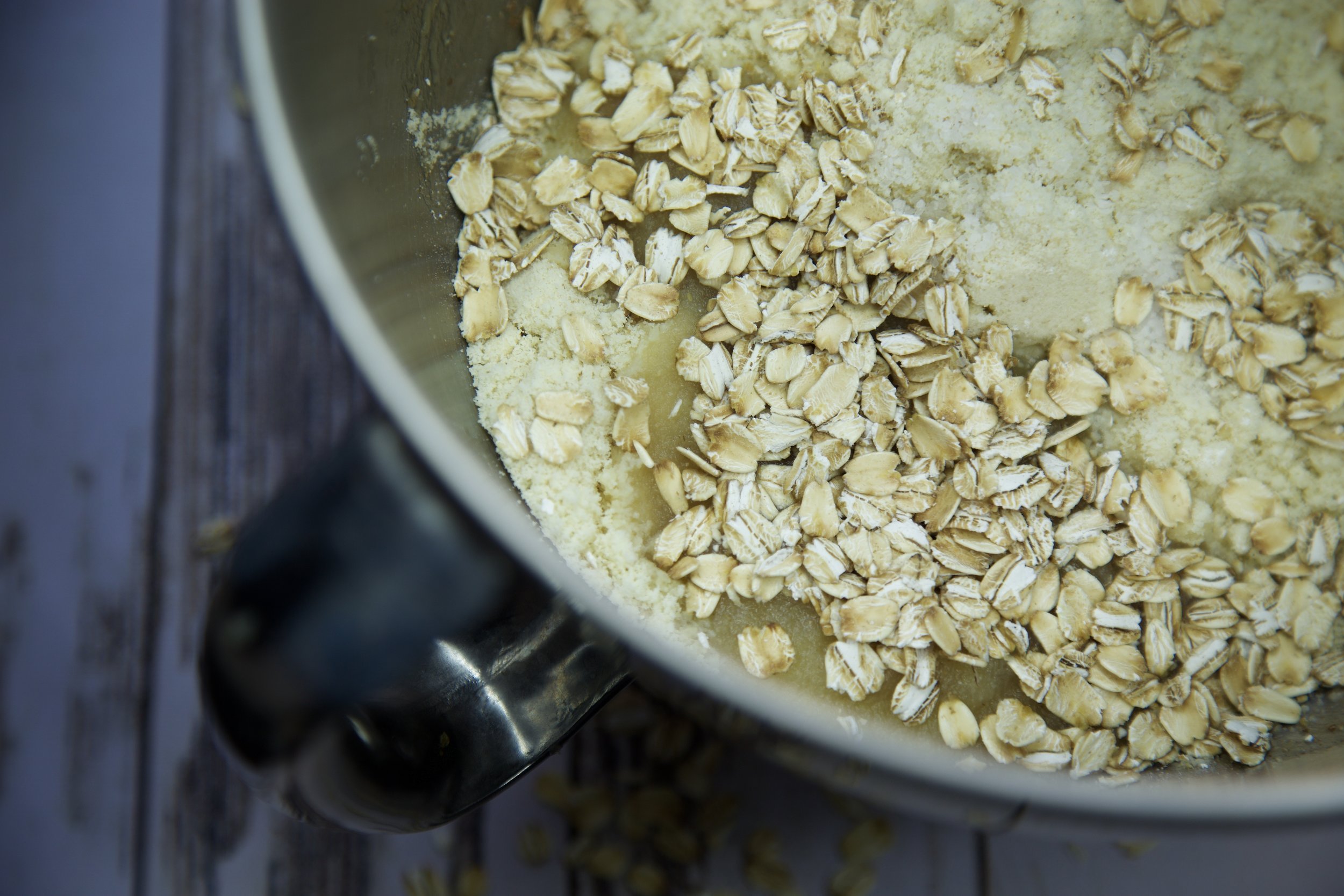 INGREDIENTS:
2 Flax Eggs
2.5 Bananas REAL RIPE (and by ripe I mean black and spoiled looking)
1 TBSP Almond, Soy or Coconut Milk
1 TBSP Pure Maple Syrup
2 TBSP Vanilla Extract
1/2 Cup Apple Sauce
1.5 Cups Almond Flour
1/2 Cup Coconut Flour*
1 tsp Baking Powder
1/2 tsp Salt
1/2 Cup Lightly Toasted Pecans
1/2 Dark Chocolate Chunks (chips, or cacao nibs for totally refined sugar free option)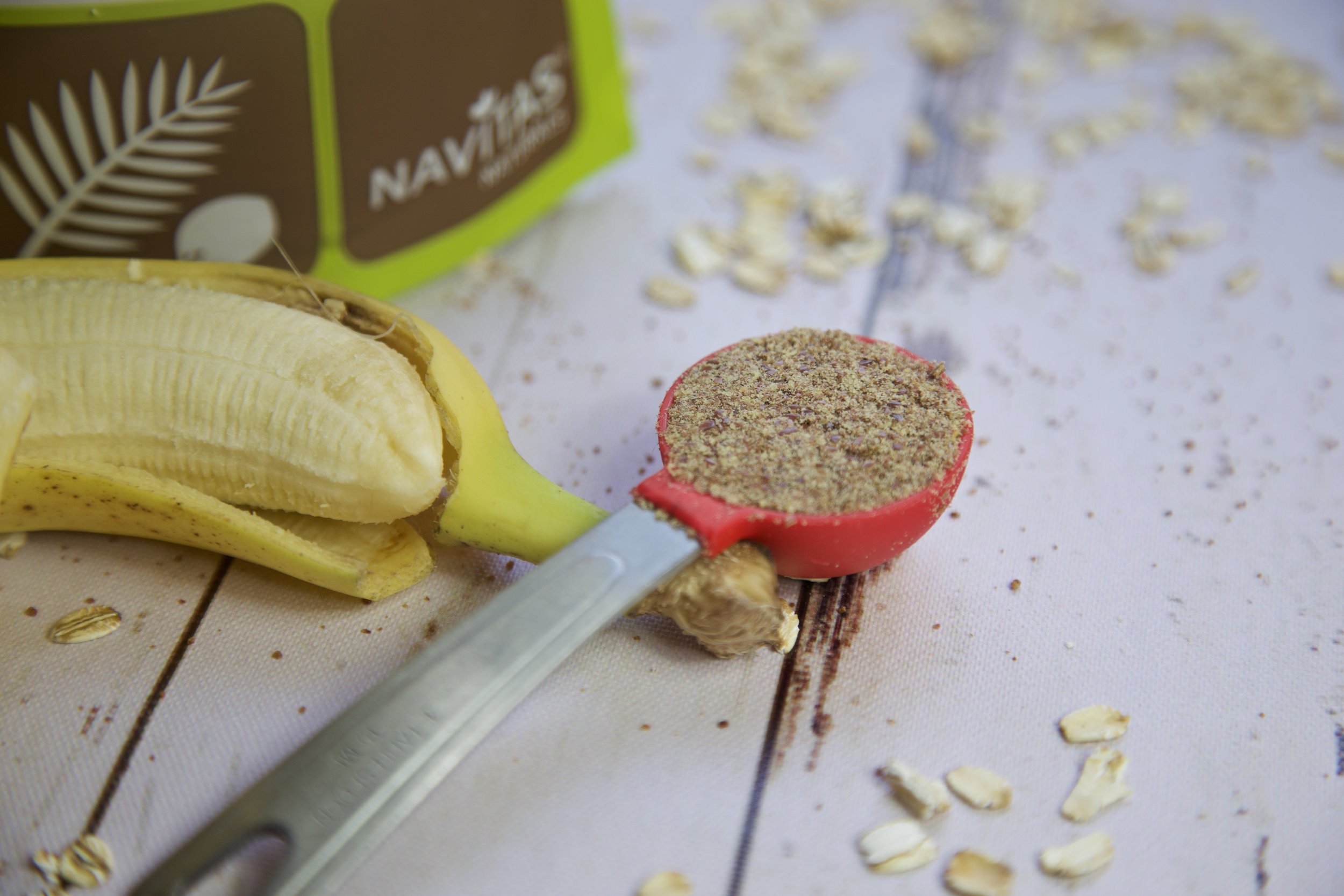 DIRECTIONS:
★ Pre-heat your oven to 350℉ and lightly grease a 9x5 inch bread loaf pan.
★ In a small bowl, make your flax eggs (2 Tbsp + 1 tsp of ground flax seed mixed with 6 TBSP water)
★ Mash 2 whole bananas with a fork (or in a mixer) and add the flax eggs. Mix well.
★ Add the "milk," vanilla and maple syrup and mix again until combined.
★ Add everything else minus the pecans.
★ Chop the pecans into bits and toast in a non-stick pan over low heat (approximately 5 minutes or until fragrant).
★ Lastly, mix in the chocolate and the pecans.
★ Pour the mixture into the loaf pan and using a silicone spatula (or metal spoon) smooth until even (you don't have to be perfect, just try and get it so it settles into a mostly even shape).
★ Bake in the middle rack for about an hour (start checking at 45 minutes by inserting a tooth pick in center until it comes out clean - I cooked mine for 55 minutes).
★ WHAT DO I DO WITH THAT OTHER 1/2 BANANA YOU MENTIONED? I took some really cute teeny, tiny cookie cutters and cut star shapes out of banana slices. After the loaf is in the oven for thirty minutes, gently push banana cut out into the top of the loaf (feel free to COVER it for more flavor and sprinkle with coconut sugar for a caramelizing effect).
So yeah. I added gluten free oats (about 1/3 cup whole and uncooked for some crunch). You can basically add whatever you want. Some ideas: Cinnamon, cardamom (a damn smidge or you'll ruin it ok?), pine nuts, dried cherries ... if you do add something definitely comment and let us know how it turns up! Also, if you don't have coconut flour you can replace it with more almond flour. Or you can use all purpose white flour if gluten free isn't a concern.